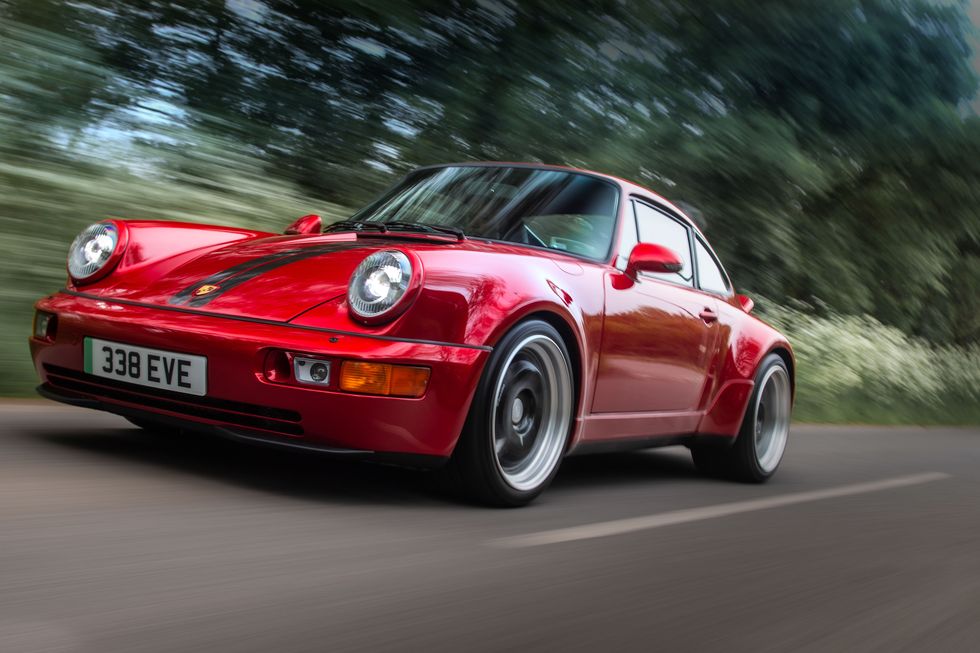 Everrati Automotive Limited is a leading technology company that specializes in redefining and future-proofing automotive icons. Through the integration of cutting-edge electric vehicle (EV) powertrains. Recently, the company completed the build of its first Porsche 911 (964) for the US market. And it's poised to make a big impact in the industry.
Porsche 911 (964)
A Symbol of Performance and Engineering The Porsche 911 (964) generation came onto the market in 1989. And has since become a symbol of performance and engineering. Making it the perfect candidate for Everrati's vision of preserving and redefining automotive legacies.
Everrati's 'Signature' Wide Body Edition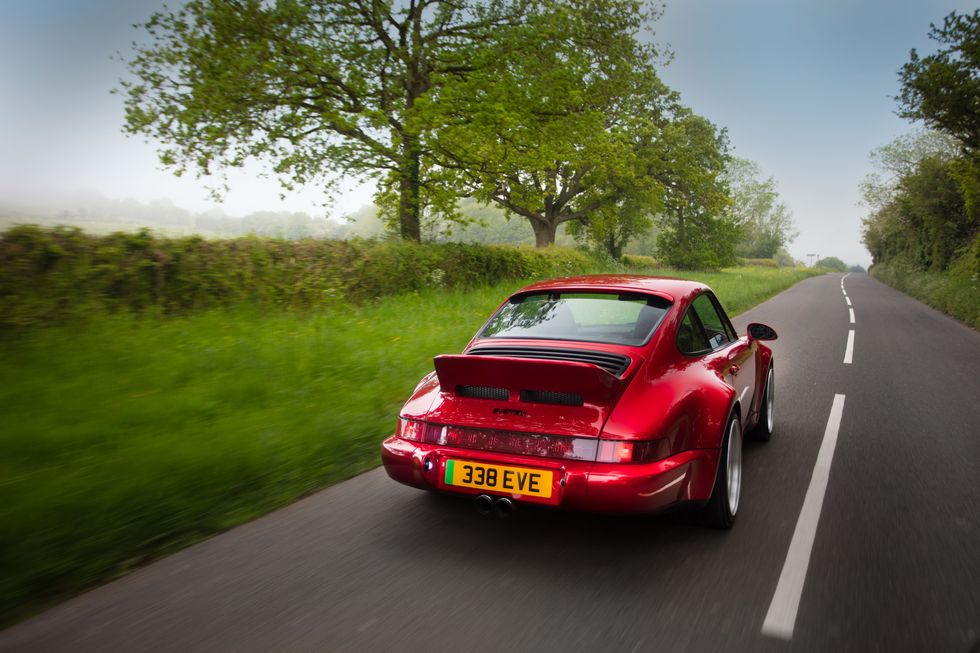 A Masterpiece Everrati's 'Signature' wide body edition is based upon a fully restored 911 (964). And it boasts several innovative features that make it truly one-of-a-kind. The exterior is accented with carbon fiber body elements that not only add to its sleek appearance. But also enhance its performance capabilities.
State-of-the-Art EV Powertrain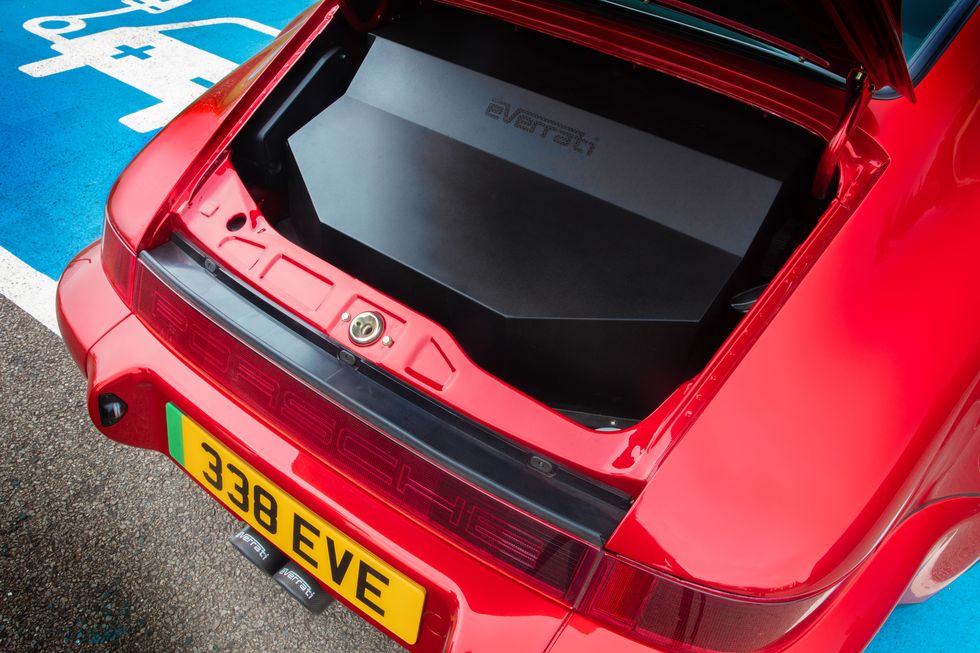 Two Tesla-sourced AC induction motors drive the rear axle, which is fitted with a limited-slip differential, through a common input shaft. The space remaining in the rear wasn't sufficient to accommodate an appropriately sized battery, so there are two packs—the larger one in the back with a smaller one in front of the passenger compartment. These run at 400 volts, have a usable capacity of 50.0 kWh and are connected by a cable that passes through the former transmission tunnel. (There is still room up front for a small frunk.
Combined AC and DC Fast Charging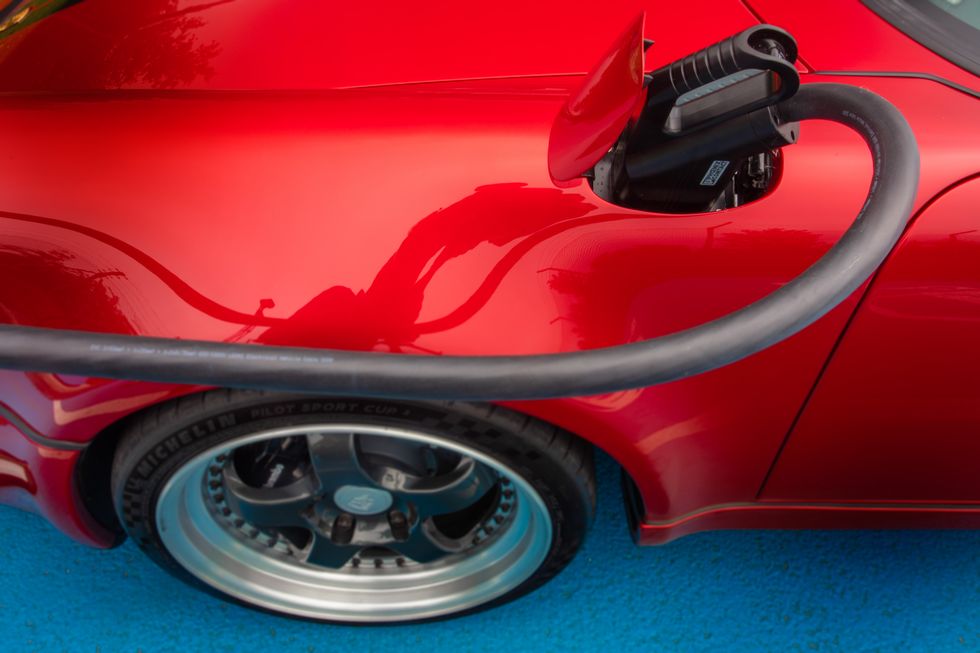 A High-Tech Specification To complete the high-tech specification, Everrati has included combined AC and DC fast charging. Making it easy for the vehicle's owner to charge their car quickly and efficiently.
Unusual for an aftermarket EV conversion, the Signature supports fast charging through a port located under its vestigial fuel-filler cap. This can support DC fast charging up to 80 kW, allowing the battery to be taken from 20 percent to 80 percent in about 45 minutes. Everrati doesn't quote an official range yet, but it says the car has managed more than 150 miles between charges in real-world conditions.
Powertrain Upgrade
Exceeding the Performance Specification of the Original 964. The Everrati Electric Porsche 911 will benefit from a powertrain upgrade that will exceed the performance specification of the original 964. Providing the driver with amplified enjoyment and fun behind the wheel.
Conclusion
Everrati Automotive Limited has created a true masterpiece with its Electric Porsche 911 (964) Signature Wide Body Edition. With its state-of-the-art EV powertrain. Combined AC and DC fast charging, and meticulous attention to detail in preserving the timeless quality of the original vehicle. This is a vehicle that truly stands out from the crowd. Whether you're an avid Porsche fan or simply looking for a high-performance sports car with a unique and innovative design. The Everrati Electric Porsche 911 still retains the Porsche performance pedigree.